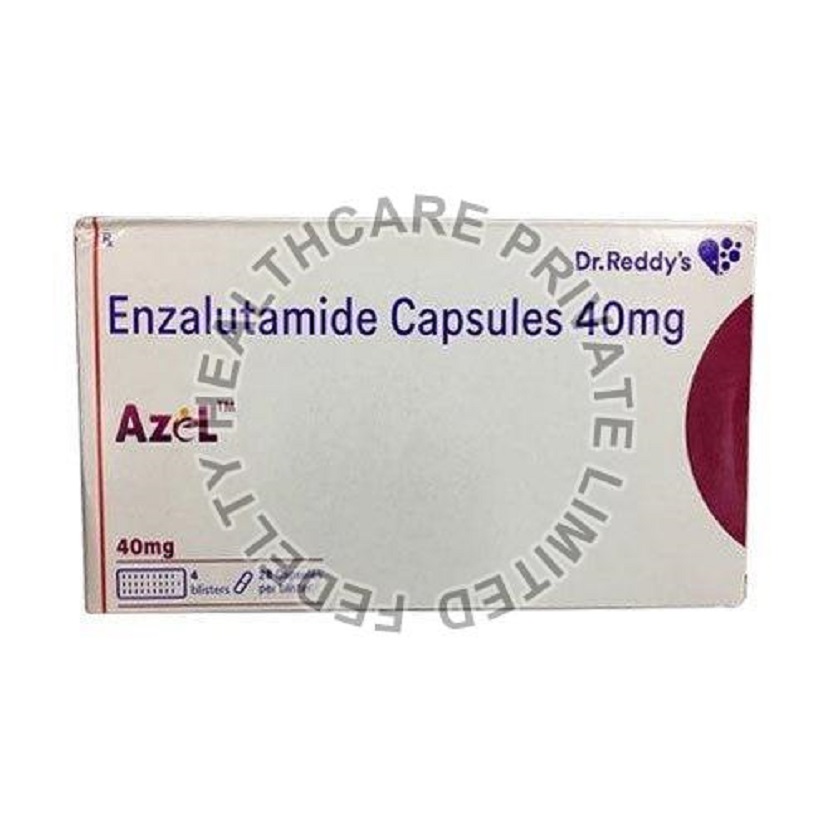 Many new capsules have been introduced in the medical field to improve human health. Azel 40mg capsule is one of the essential medicines that are useful to treat cancer of the prostate gland. It may also be useful for treating other hormonal problems in men.
Benefits of Azel Capsules
Azel capsule is a perfect medicine for prostate cancer. The prostate gland is a small walnut-sized gland that creates a fluid called seminal fluid that nourishes and transports sperms in males. The most communal indication of prostate cancer is trouble with urination, but occasionally there are no indications.
Azel 40 mg capsule decreases or stops the growth of cancer cells by decreasing the amount of testosterone in men. It relieves difficulty in passing urine and makes it easier for you to urinate.
Essential Tips about Azel Capsules
It would help if you considered a few factors while using Azel 40 mg capsules-
Azel 40mg capsule is useful for the treatment of prostate cancer.
Take this capsule with or without food, preferably at the same time every day.
Do not drive or do something requiring concentration unless you know how this capsule affects you.
If diabetic, monitor your blood glucose regularly while taking Azel 40mg capsule.
It may cause your skin to become light-sensitive. Try to avoid direct exposure to excessive sunlight and use sunscreen when outdoor.
Your doctor may require regular blood tests to monitor your liver function while taking this medicine. Inform your doctor if you notice dark urine, yellow skin, and stomach pain.
Do not stop taking this medicine without a doctor's advice.
The Uniqueness of Azel Capsules
Azel 40 mg capsule is useful to treat castrate-resistant prostate cancer. It is a stage where prostate cancer keeps growing even when there is a very low testosterone level in the body. It is used mainly in patients whose disease has progressed on or after docetaxel therapy.
This medicine is not recommended in females, children, and adolescents. This medicine is useful to treat castrate-resistant prostate cancer or CRPC, which is the stage where prostate cancer keeps growing even when there are low testosterone levels in the body.
Side Effects of an Overdose of Azel 40mg Capsule
If you consume Azel 40mg capsule in a huge quantity without a doctor's advice, you may face these serious problems-
• Blood in urine
• Difficulty in breathing
• Back pain
• Blurred vision
• Chest pain
• Painful urination
• Weight loss
• Muscle weakness
• Headache, diarrhea, and nausea
Composition of Azel Capsule
Buy azel 40mg capsule from the original Azel capsules manufactured in India. You can get the original quality Azel 40 mg capsule containing enzalutamide that belongs to the medicine group called androgen receptor inhibitors. It is used to delight adult men with prostate cancer. Enzalutamide doings by blocking the action of hormones called androgens.
Thus it would help if you remember these essential factors while buying Azel 40mg capsule from an authentic supplier.